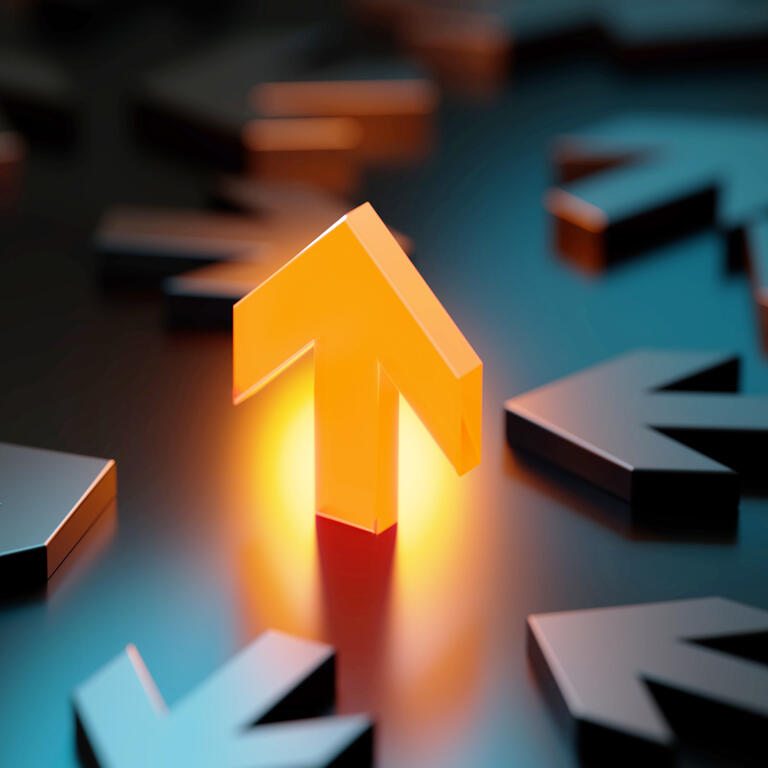 The recent sell-off in speculative growth stocks has filtered its way to nearly all segments of the stock market, including value stocks. This creates opportunities for those with cash on hand to capitalize on even better valuations for stocks that were already in bargain territory.
This brings me to the following 2 picks which, when combined, provide a good mix of diversification and value. Both stocks were somewhat randomly chosen. One is an established player and the other is a relatively new company with established brands, so let's get started.
Pick #1: Comcast
Comcast (CMCSA) is a global media and telecommunications company that provides broadband and streaming services to 57 million customers across the U.S. and Europe. Its broadband, wireless, and video services include Xfinity, Comcast Business and Sky Brands, and its media portfolio includes Universal, Sky Studios, NBC, Telemundo, and Peacock streaming.
The stock can't seem to catch a break, as CMCSA has seen a material downward trend since reaching the $61-level back in September. CMCSA has had a few legs down since its near-term high, but has seen support at the $48-level. At the current price of $49.73, CMCSA is trading below both its 50- and 200-day moving averages, as shown below.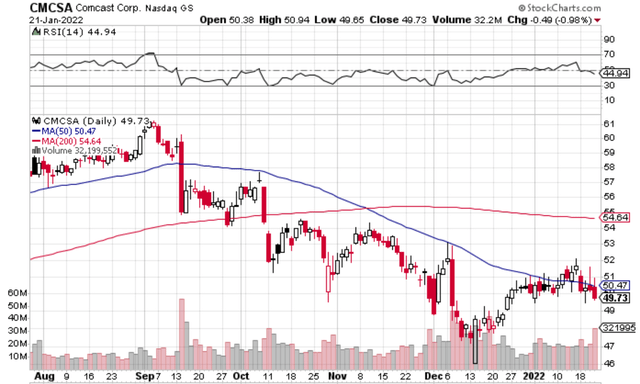 It would seem based on CMCSA's share price performance that the underlying business isn't performing well. That does not appear to be the case, however, as Comcast demonstrated strong top-line sales growth of 19% YoY in the third quarter to $30.3 billion, sitting ahead of the $29.9B consensus analyst expectation. Importantly, CMCSA also grew its bottom-line EPS by 33% YoY in Q3 to $0.87, beating expectations by $0.12
CMCSA is seeing strong net customer additions of 255K and 300K to its cable and broadband segments, respectively, and is seeing a strong recovery to its theme parks business. If the recent Netflix (NFLX) earnings results, showing decelerating subscriber growth due to increased streaming competition, were of any indication, traditional cable providers like Comcast should benefit from a re-aggregation of customers back towards an all-in-one setting.
In addition, Comcast is preparing for a future with ever-increasing need for data with a first-of-its-kind "10G" modem technology, known as DOCSIS 4.0, delivering upload and download speeds of an impressive 4 gigabits per second. I'm also encouraged by CMCSA's progress on the traditional media delivery front, with the recently announced multi-year content carriage renewal deal with another media powerhouse, ViacomCBS (VIAC).
Meanwhile, CMCSA maintains a strong A- rated balance sheet with a net debt to EBITDA ratio of 2.7x (down from 3.3x in 2020). It also sports a 2% dividend yield that comes with a low 31% payout ratio and a 12.7% 5-year dividend CAGR.
I see value in CMCSA at the current price of $49.73 with a forward PE of 15.6, sitting below its normal PE of 18x over the past decade. Analysts expect an impressive 29.5% EPS growth this year, and have a consensus Buy rating with an average price target of $63.3, implying a potential 29% one-year total return including dividends. CMCSA is a Strong Buy.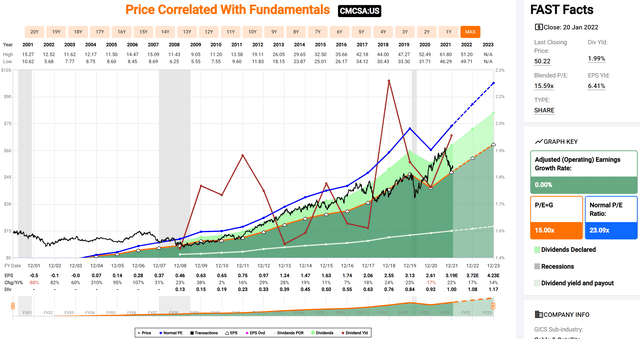 Pick #2: Viatris
Viatris (VTRS) was formed after the merger between Pfizer's (PFE) Upjohn business and Mylan. Its pharmaceutical portfolio includes off-patent drugs from Pfizer, including Viagra, Lyrica, and Lipitor, along with Mylan's portfolio of 7.5K+ marketed products globally. This includes EpiPen, the commonly-used epinephrine auto injector, and antiretroviral therapies, on which 40% of people living with HIV/AIDS depend.
Viatris posted respectable results in the last reported quarter, with net sales being down by just 1% on a constant currency basis. This was better than expected, as the legacy brands business declined at a slower than anticipated rate of 4% YoY, while the Biosimilars segment is ramping up quickly, with 14% YoY revenue growth.
Viatris also generates strong cash flow, with FCF generation expected to be $2.5 billion for full year 2021, up from the previous guidance of $2.3 billion. Plus, management expects to achieve annual synergies of $500M in 2021, and $1 billion by the year 2023. The strong cash flows are driven by high margins. As seen below, VTRS scores an A profitability grade, with an EBITDA margin of 39%, sitting far higher than the 6% sector median.

Meanwhile, VTRS maintains a robust pipeline with a number of drugs in various stages, including a biosimilar to the blockbuster cosmetic drug, Botox, and another biosimilar to the macular degeneration drug, Eylea. Management also sees opportunities to expand margin growth through sourcing opportunities in China.
Risks to VTRS include its somewhat leveraged balance sheet, with a net debt to EBITDA ratio of 3.4x. Notably, management paid down $1.9B worth of debt in the first 9 months of 2021, and appears to be on their way to the 2.5x targeted leverage ratio.
At the same time, VTRS yields a respectable 3.3% with a very low dividend payout ratio of 12.9%. This leaves plenty of room for increases down the line, and management just raised the dividend by 9%. I find Viatris to be rather cheap at the current price of $14.53 with a forward PE ratio of just 3.7x.
Analysts expect 20% EPS growth this year and have a consensus Buy rating with an average price target of $18.50. This implies a potential 31% one-year total return including dividends.
Additionally, Seeking Alpha's Quant has a Strong Buy rating, with A/A- scores for valuation, growth, profitability, and momentum, as seen below. I view VTRS as being a strong value play, especially after the recent share price weakness.

Investor Takeaway
I hope you enjoyed these 2 picks. I continue to believe that it's a market for stocks rather than the stock market, as these 2 stocks appear to be trading in value territory despite the overall market being rather expensively priced. The key to investment success is to focus on diversification, business fundamentals, and valuation.